Information about the links shown below.

The links below are some of the best information I've found on the internet (so many more will be added as time goes by).

I've also included my own website too as there are more links available on one page.

If you have links that you feel will be beneficial, please feel free to send them to me.
In the SUBJECT LINE, please type in "TBI LINKS". This way I will be able to identify your information easier. If you can put a short description about the link in your email, that will help too.

I will check out the URL and add it to the list.

And while you're on each site, please drop a short note to them (or their guestbook) letting them know that you've found some good information there.

Also include WHERE you got their web address too! This information will be helpful to the Webmaster.

This is just a small way to thank them for their research and effort at making a web site to help educate you and others. Speaking from personal experience, it helps to know what people think about your site. That way we are able to update or research information that may be of better assistance.

Thanks for your help! Your comments are always appreciated!
~ barbara jean ~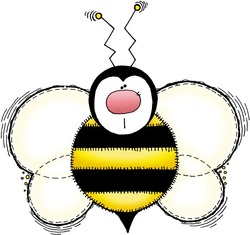 Favorite TBI Sites
TBI Guide
This is the FIRST stop you should make when researching TBI for yourself or your family and friends. This site has some of the best information on the internet and it's all put in "layman's terms". Thanks Dr. Johnson!
TBI LAW
Are you in the middle of a law suit with your TBI? Or maybe workmen's compensation case? You need to check this site out BEFORE you decide to settle! I talked directly to Mr. Johnson, and believe me, I would have hired him in a heartbeat (I had already hired a Texas attorney)! He KNOWS his stuff! Give this site a close look! There's lots of BI links here too!
bjscloset.org
This link will take you to my own website. bjscloset.org was 'zapped' from the internet when my long time host began havng problems. I've been working on restoring it as best as I can. I have many pages saved, but when restoring an entire website, it's a bit harder to just click a key and have it all done. So, bear with me, I'm working when I can and adding what info I have, slowly but surely. Before I'm adding old links, I'm going through each one to update any info that may have changed in the last 20 years. Sorry for the delay!